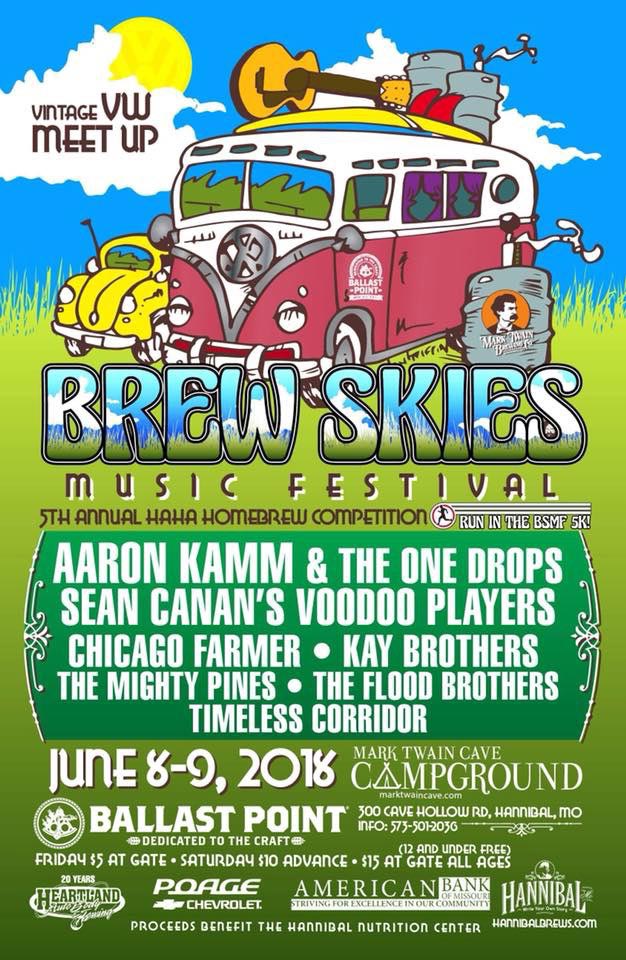 When Is Brew Skies?
June 8th & 9th, 2018
Where Is The Festival?
Mark Twain Cave Campground
300 Cave Hollow Road
Hannibal, MO
BSMF 5K Race Info
Sat June 9th, 2018 - 7:00am Registration / 8:00am Race Begins
Visit our BSMF 5K Race Info Page Here for More Info and Online Registration.
BSMF for KIDS!
This is a Family friendly event with plenty of Kids attractions (12 and under Free Admission)
BSMF 5k. Race starts at 8am, Registration and age brackets are on our website www.hannibalbrews.com
BSMF has FUN KIDS ACTIVITIES from 10am-3pm that include:
Petting Zoo!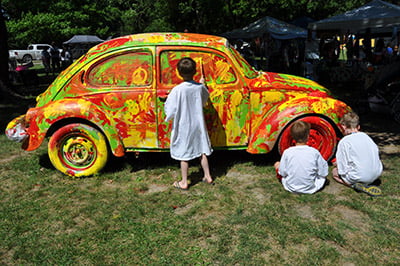 Kids VW painting experience with the Hannibal Arts Council! Kids will be able to paint a REAL 1974 Volkswagen Beetle with Finger Paints!
Professional Photos with Herbie
SHOPPING from more than 50 different vendors, festival foods, caricatures, and more! We will be posting photos of all of our vendors on this page, please follow for updates!
Kids attractions open from 10am-3pm, please keep in mind that after 7pm the vendors close and the atmosphere will turn more into a music festival environment.
Enjoy a memorable weekend with the whole family at BSMF!
View The Program
Camping Information
Reservations are coming in for camping during the Brew Skies Music Fest weekend at the Mark Twain Cave. If you are coming in from out of town or if you are local wanting to stay on-site with our out of town guests, please consider making your reservation soon. Contact 573-221-1656 during normal business hours to reserve your space.
Contact the Mark Twain Cave And Campground of Hannibal, MO directly at 1-800-527-0304 to reserve your campsite!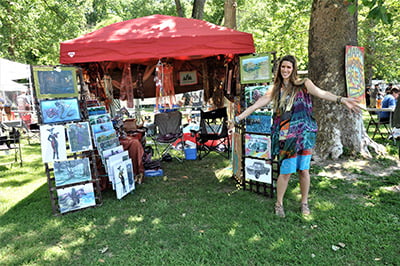 Parking & Shuttle Info
The Brew Skies Shuttle is the BEST way to get to and from the festival as parking is extremely limited. Cars will not be able to enter the festival area without a parking permit for the campground, so we highly encourage you to take advantage of this service from Walden Bros. Transportation. The Shuttle gives fans a comfortable ride between downtown and the festival. They will run continuously from 4pm-11:30pm Friday, and 10am-11:30pm Saturday allowing you to come and go at your leisure. You can board the Shuttle at Mark Twain Brewing Co. which is conveniently located at 422 N Main Street. From there, it's a quick 5 min ride to Mark Twain Cave or Brew Skies Music Festival.
Best of All - The Shuttle is Free! Learn more here.
How Do I Become A Vendor?
Check out our vendor application here.
Required, Allowed, and Prohibited Items
To ensure a smooth festival weekend, please familiarize yourself with the list of required, prohibited, and allowed items below.
Required Items:
2018 Brew Skies Music Festival Wristband
Cash
Credit/Debit card
Government issued photo I.D.
Prohibited Items:
NO outside food or beverage items
NO alcohol or flasks
NO bags LARGER than a standard backpack- 12x12in.
NO ice or ice packs
NO coolers
NO glass containers
NO illegal substances, drugs, or drug paraphernalia
NO totems, rage sticks or flags over 12 ft tall are permitted. Any of these items that are deemed unsafe or inappropriate, or are being used for purposes other than intended, may be confiscated on site.
NO illegal or unauthorized vending
NO knives or weapons of any kind
NO slingshots
NO flammable lanterns or fire of any kind
NO fireworks or any types of explosives
NO skateboards, scooters, or personalized motor vehicles
NO bicycles inside the festival
NO umbrellas of any size
NO wagons or carts of any type
NO sports balls
NO outside cans or cups
NO professional video or audio recording devices
NO lasers or pointers
NO chains, chain wallets, or spike jewelry
NO instruments, megaphones, horns, or noise makers
NO soliciting
NO metal aerosol containers including sunscreen, pepper spray, bug repellent, or spray paint
NO drones or UAV's (unmanned aerial vehicle)
Allowed Items:
YES cigarettes and e-cigarettes
YES GoPros
YES bags that are a standard size backpack or smaller - 12x12in.
YES unlimited ins & outs
YES digital and point & shoot cameras
YES cell phones
YES cell phone charger
YES sunscreen LOTION
YES empty refillable, plastic or aluminum bottles & CamelBacks
YES small blankets, lawn chairs
YES non-aerosol bug spray
YES strollers
YES dogs, your well-behaved leashed pet is welcome
YES hula hoops
YES selfie sticks
YES one factory sealed water bottle allowed per entrance (no larger than 1L)
**All items are subject to search and the Prohibited Items List is subject to change
Have more questions? Contact Us